❁ 100 % online access to the course (24/7)
❁ 100 % self-paced
❁ Yoga Alliance Certified YACEP

Become a Yoga for Mental Health Teacher
Do you want to become a therapeutic yoga teacher and specialize in yoga for mental health? Then this course is for you!
In this course, you'll learn how to design, sequence, and teach yoga classes to support students experiencing depression.
You'll graduate from this course with new knowledge, tools, skills, and confidence.

Teach with compassion, confidence, and skill.

Lectures
Bite-sized lectures with slideshows to suit both auditory and visual learners.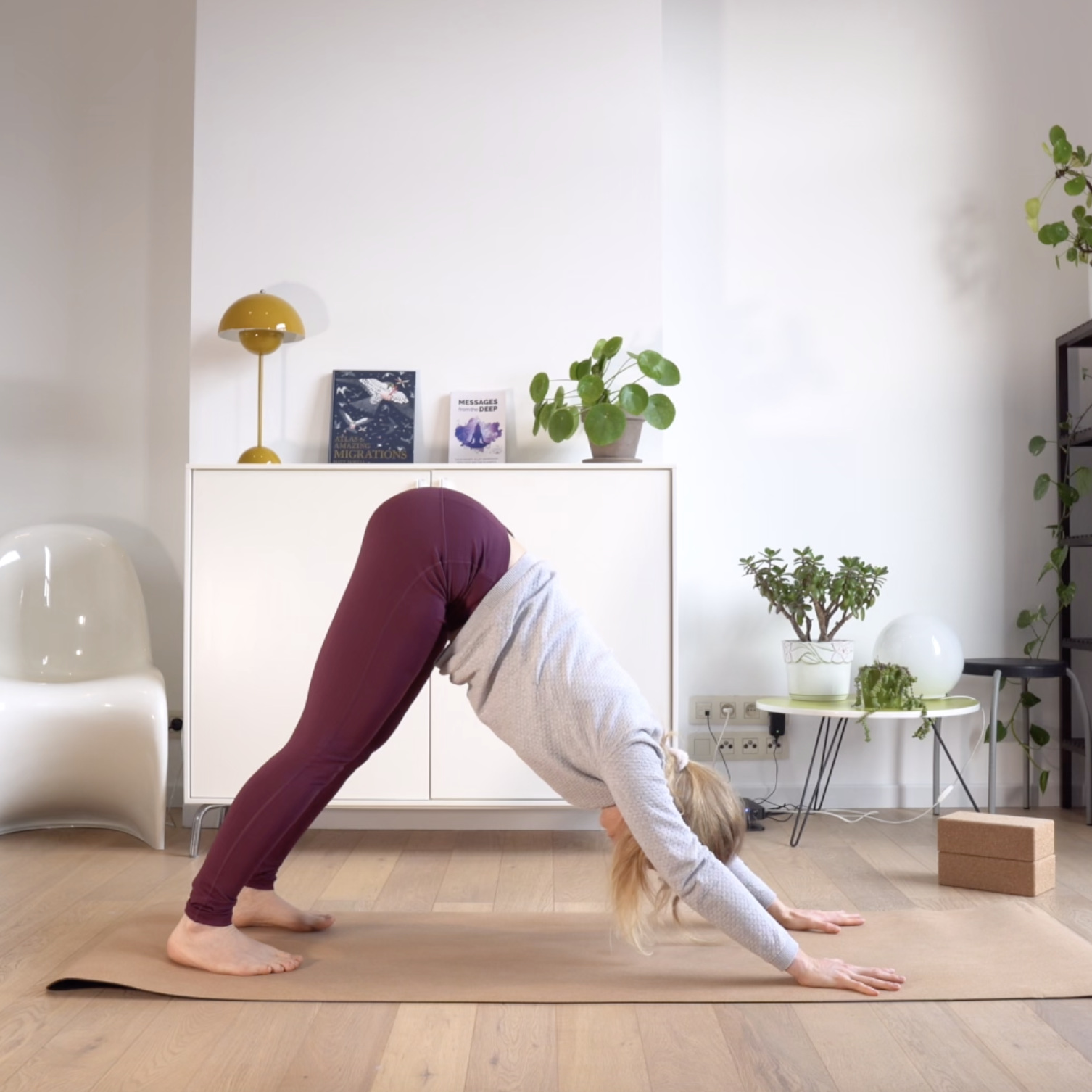 Guided Classes

Guided practices to help you experience and learn how to teach yoga for depression.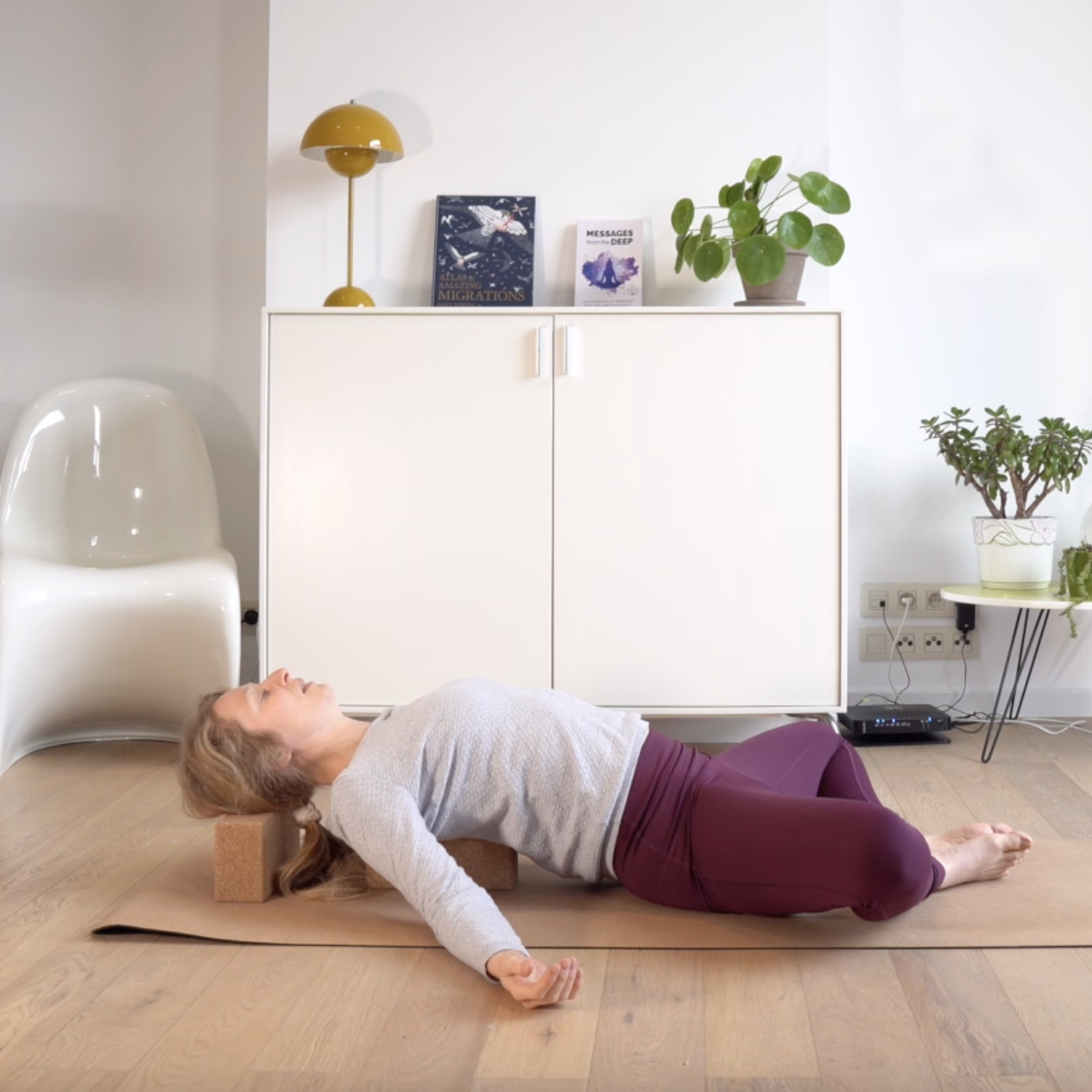 Teaching Practice
Teaching assignments to encourage you to put into practice what you have learnt.

97 euro
Lifetime Access
Yoga Alliance Accredited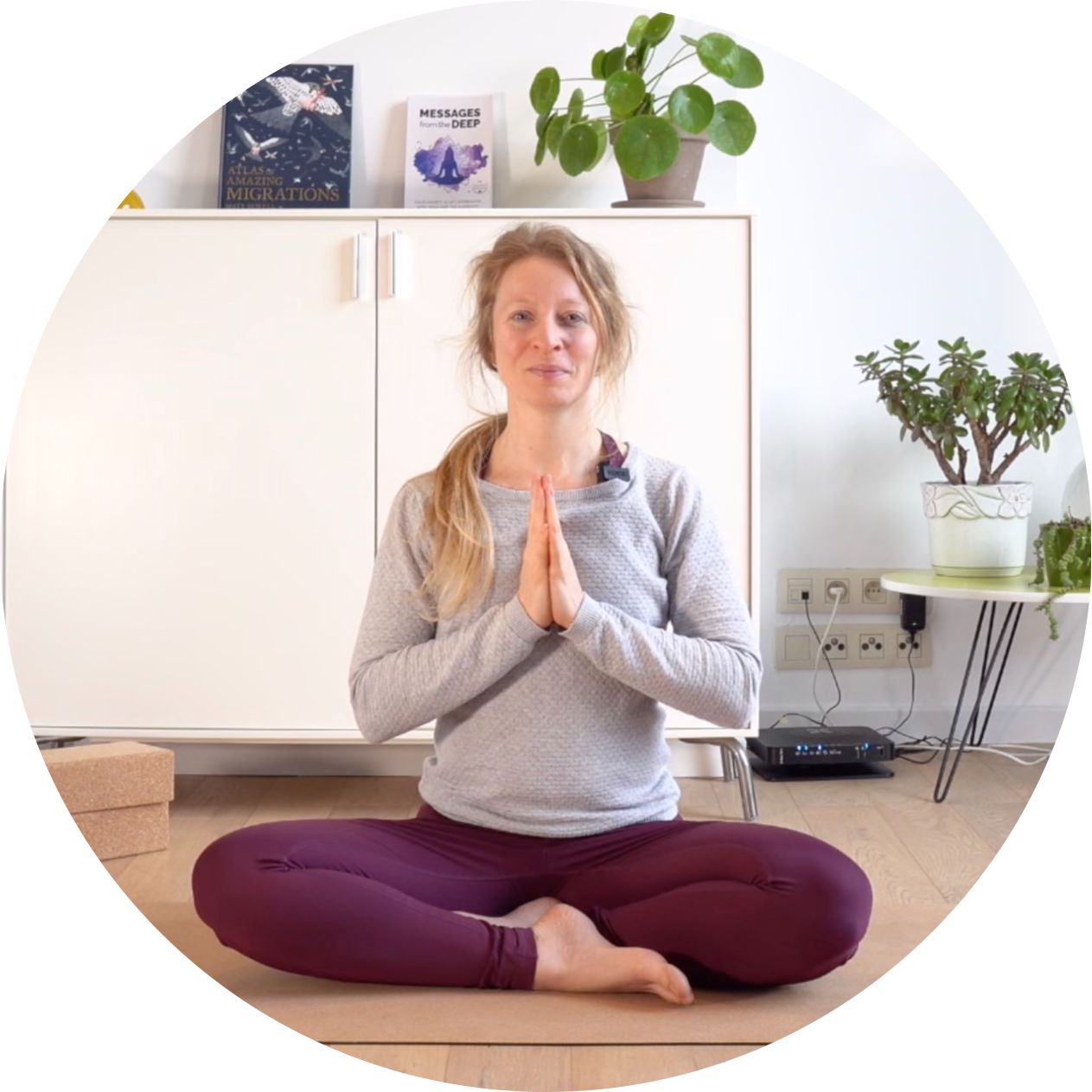 10h Yoga for Depression TTC
𝗛𝗮𝘃𝗲 𝘆𝗼𝘂 𝗯𝗲𝗲𝗻 𝘁𝗲𝗮𝗰𝗵𝗶𝗻𝗴 𝘆𝗼𝗴𝗮 𝗳𝗼𝗿 𝗮 𝘄𝗵𝗶𝗹𝗲 …

and do you love guiding your students into that deeper place of connection and inner calm?

𝗬𝗼𝘂'𝘃𝗲 𝘀𝗲𝗲𝗻 𝘁𝗵𝗲 𝗱𝗲𝗲𝗽𝗹𝘆 𝘁𝗵𝗲𝗿𝗮𝗽𝗲𝘂𝘁𝗶𝗰 𝗯𝗲𝗻𝗲𝗳𝗶𝘁𝘀 𝗼𝗳 𝘆𝗼𝗴𝗮 𝗮𝗻𝗱 𝗺𝗶𝗻𝗱𝗳𝘂𝗹𝗻𝗲𝘀𝘀 𝗽𝗿𝗮𝗰𝘁𝗶𝗰𝗲.

At the same time, your practice−and life experience−have shown you that …

𝘆𝗼𝘂 𝗰𝗮𝗻'𝘁 𝗺𝗲𝗱𝗶𝘁𝗮𝘁𝗲 𝘆𝗼𝘂𝗿 𝘄𝗮𝘆 𝗼𝘂𝘁 𝗼𝗳 𝘁𝗿𝗮𝘂𝗺𝗮 !

and that some problems require down-to-earth and more therapeutic solutions.



𝗬𝗼𝘂'𝗿𝗲 𝗽𝗮𝘀𝘀𝗶𝗼𝗻𝗮𝘁𝗲 𝗮𝗯𝗼𝘂𝘁 𝗵𝗲𝗹𝗽𝗶𝗻𝗴 𝗼𝘁𝗵𝗲𝗿𝘀 𝗯𝗲𝗰𝗮𝘂𝘀𝗲 𝘆𝗼𝘂'𝘃𝗲 𝗯𝗲𝗲𝗻 𝘁𝗵𝗲𝗿𝗲 𝘁𝗼𝗼.
Learning about emotional well-being has been the red thread throughout your life.

𝗜𝘁'𝘀 𝘄𝗵𝗮𝘁 𝗺𝗮𝗸𝗲𝘀 𝘆𝗼𝘂 𝗹𝗼𝘃𝗲 𝘄𝗼𝗿𝗸𝗶𝗻𝗴 𝘄𝗶𝘁𝗵 𝘁𝗵𝗲 𝗯𝗼𝗱𝘆,

study energetics, and understand the nervous system.

𝗜𝘁'𝘀 𝘄𝗵𝗮𝘁 𝗱𝗿𝗮𝘄𝘀 𝘆𝗼𝘂 𝘁𝗼 𝗰𝗼𝗻𝘁𝗲𝗺𝗽𝗹𝗮𝘁𝗶𝘃𝗲 𝗽𝗿𝗮𝗰𝘁𝗶𝗰𝗲𝘀 𝗹𝗶𝗸𝗲 𝗺𝗲𝗱𝗶𝘁𝗮𝘁𝗶𝗼𝗻 …

and finding deeper levels of peace and inner light.

𝗡𝗼𝘄 𝘆𝗼𝘂'𝗱 𝗹𝗼𝘃𝗲 𝘁𝗼 𝗹𝗲𝗮𝗿𝗻 𝗺𝗼𝗿𝗲 𝗮𝗯𝗼𝘂𝘁 𝗵𝗼𝘄 𝘁𝗼 𝗺𝗮𝗸𝗲 𝘆𝗼𝘂𝗿 𝘆𝗼𝗴𝗮 𝗰𝗹𝗮𝘀𝘀𝗲𝘀 𝗲𝘃𝗲𝗻 𝗺𝗼𝗿𝗲 𝘁𝗵𝗲𝗿𝗮𝗽𝗲𝘂𝘁𝗶𝗰 …
and in particular, serve students who are experiencing depression.
You want to learn more about what practices work best ...
𝗠𝗮𝘆𝗯𝗲 𝘆𝗼𝘂'𝗿𝗲 𝗰𝘂𝗿𝗶𝗼𝘂𝘀 𝗮𝗯𝗼𝘂𝘁 𝘄𝗵𝗮𝘁 𝗵𝗮𝗽𝗽𝗲𝗻𝘀 𝗮𝘁 𝘁𝗵𝗲 𝗹𝗲𝘃𝗲𝗹 𝗼𝗳 𝘁𝗵𝗲 𝗻𝗲𝗿𝘃𝗼𝘂𝘀 𝘀𝘆𝘀𝘁𝗲𝗺,
and in the chakras … if that can help you understand and serve your students better.
𝗬𝗼𝘂'𝗱 𝗹𝗼𝘃𝗲 𝘁𝗼 𝗹𝗲𝗮𝗿𝗻 𝗮𝗻𝗱 𝗴𝗲𝘁 𝗳𝗲𝗲𝗱𝗯𝗮𝗰𝗸 𝗼𝗻 𝗵𝗼𝘄 𝘁𝗼 𝗯𝗲𝘀𝘁 𝘀𝗲𝗾𝘂𝗲𝗻𝗰𝗲 𝘆𝗼𝘂𝗿 𝗰𝗹𝗮𝘀𝘀𝗲𝘀.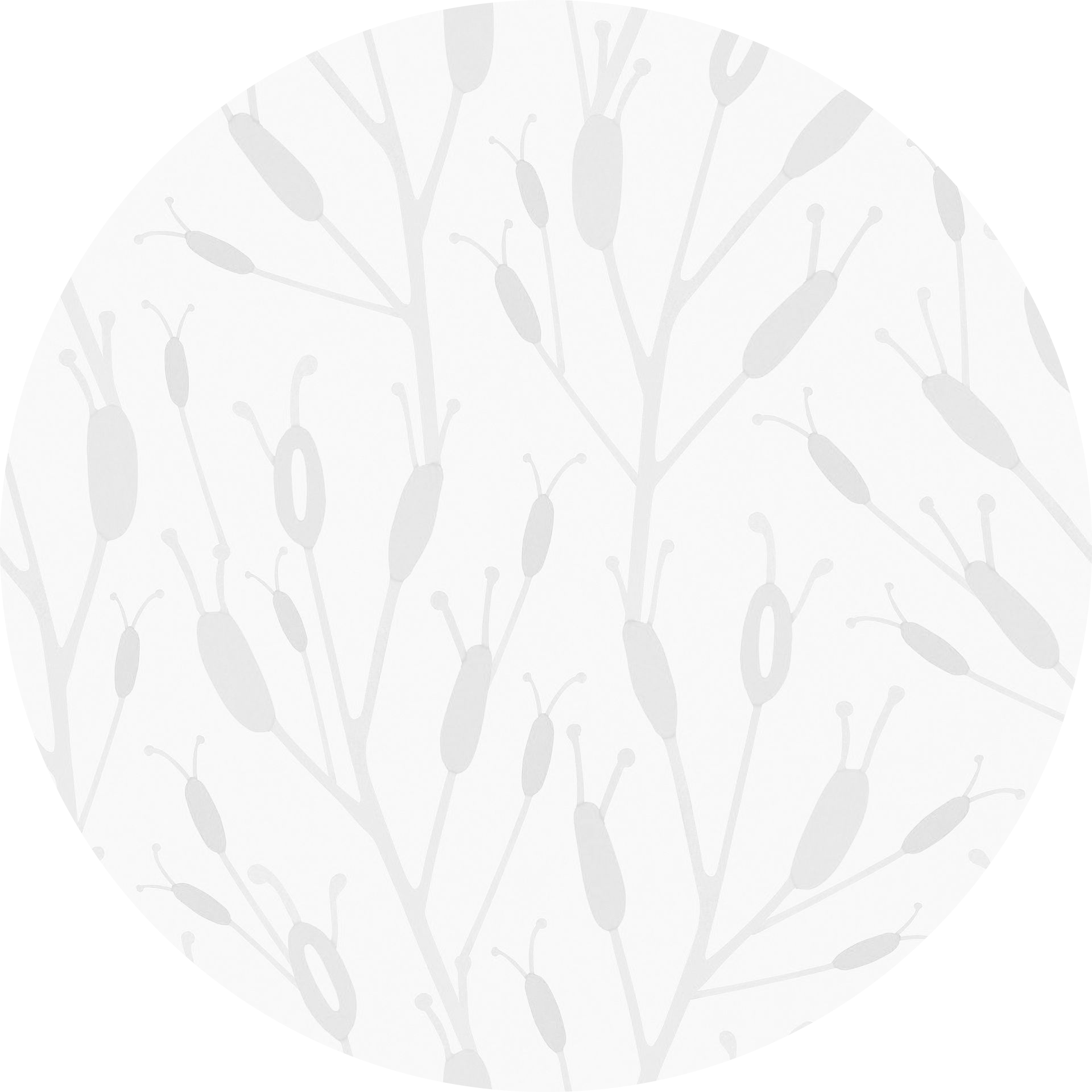 You've noticed that …
➜ some students find it hard to really drop into their practice and go deep.
➜ instead of relaxing, they seem to get fidgety and bored.
➜ or they get tired and skip poses, start doing their own thing, or even leave the room.
➜ perhaps you've had students who started crying and you weren't quite sure what to do with that.
And in spite of all the suffering you've noticed that …
𝗲𝘀𝗽𝗲𝗰𝗶𝗮𝗹𝗹𝘆 𝘀𝘁𝘂𝗱𝗲𝗻𝘁𝘀 𝘄𝗵𝗼'𝘃𝗲 𝘀𝘁𝗿𝘂𝗴𝗴𝗹𝗲𝗱 𝘄𝗶𝘁𝗵 𝘁𝗵𝗲𝗶𝗿 𝗺𝗲𝗻𝘁𝗮𝗹 𝗵𝗲𝗮𝗹𝘁𝗵 𝗮𝗿𝗲 𝘀𝗼 𝗼𝗽𝗲𝗻 𝗮𝗻𝗱 𝗿𝗲𝗮𝗱𝘆 𝘁𝗼 𝗲𝘅𝗽𝗹𝗼𝗿𝗲 𝘁𝗵𝗲𝗶𝗿 𝗼𝘄𝗻 𝗯𝗲𝗶𝗻𝗴-𝗻𝗲𝘀𝘀 𝗮𝗻𝗱 𝗳𝗶𝗻𝗱 𝗮 𝗱𝗲𝗲𝗽𝗲𝗿 𝗰𝗼𝗻𝗻𝗲𝗰𝘁𝗶𝗼𝗻 𝗶𝗻 𝘁𝗵𝗲 𝗵𝗲𝗮𝗿𝘁.
That's why you love serving students who are struggling−because there is so much beauty there!
If this is you, or some of this strikes a chord, join this 10h Yoga for Depression Teacher Training.

Niche down and specialize to become a
Yoga for Depression Teacher

Sign up Today

You'll get immediate access to the course and can graduate in as little as 10h of dedicated time ... and you have lifetime access.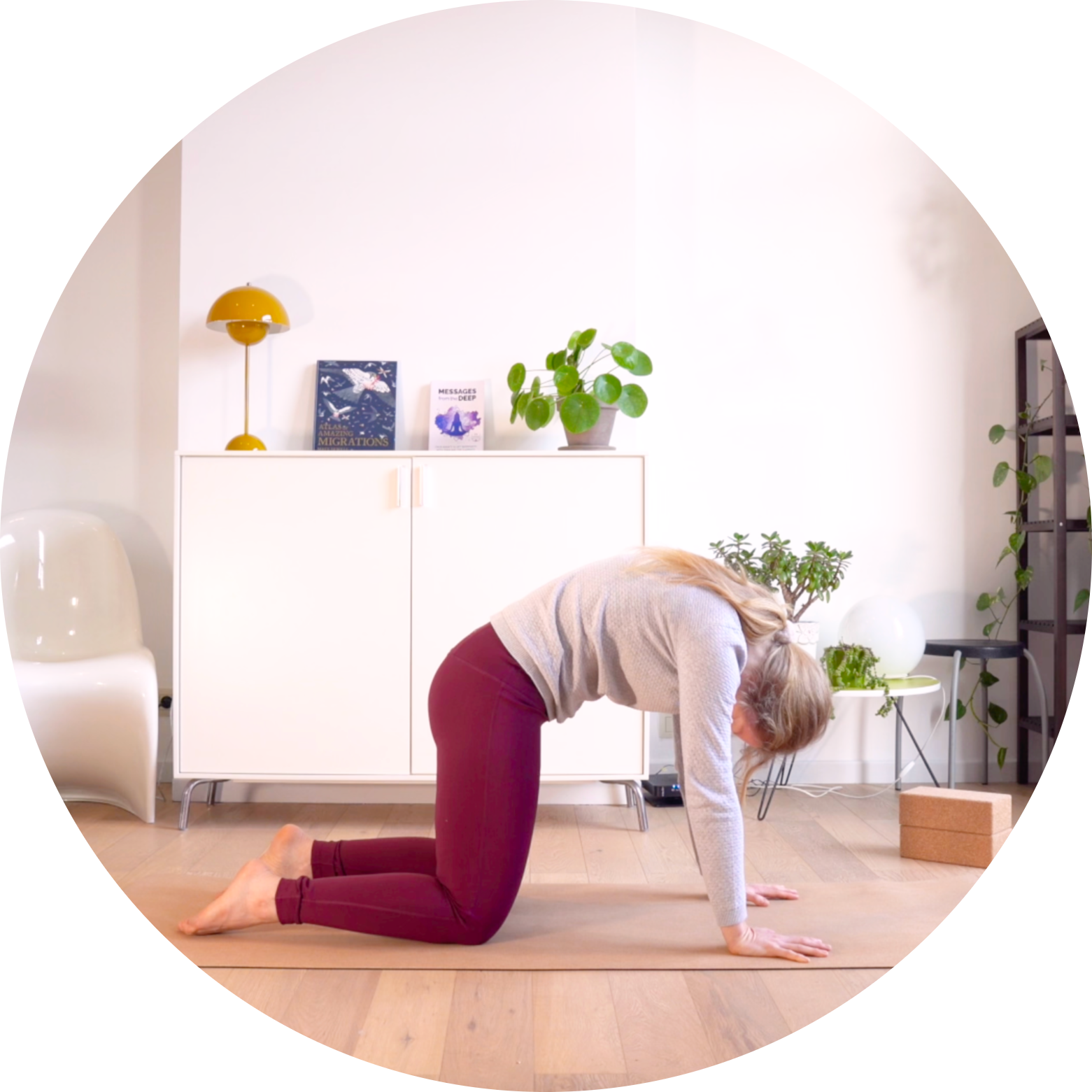 After graduating, you'll be able to:
✓ Teach specialized yoga for depression classes
✓ Organize yoga for depression workshops
✓ Teach 1-on-1 sessions to students experiencing depression
✓ Teach yoga in a mental health aware way

97 euro
Lifetime Access
Yoga Alliance Accredited